Currently viewing the tag: "nyc limo"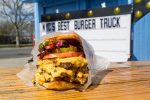 Are you constantly in a rush and have absolutely no time to stop and grab a bite to eat in between your busy chaotic day? Why not make a super quick stop at some of the best food trucks in NYC! After all, you aren't experiencing the great city of New York City until you […]
December 9, 2016
Alyssa M
Continue Reading

→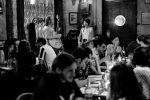 With this hectic and chaotic world that we live in today, the chance to be alone with just you and your loved one is slim to none! Taking advantage of the chance to run away on a nice romantic date is a no-brainer in the world of Romeo and Juliet. In NYC, there are plenty of […]
November 7, 2016
Alyssa M
Continue Reading

→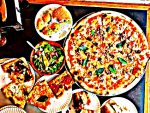 When it comes to pizza…..or should I say pies, New York has got them! New York is home to some of the most well-known pizzerias around! Find out for yourself!
Go Pizza Crazy In New York!
Pizza is one of the most popular Italian dishes around and absolutely one of the most familiar. Although the modern […]
October 14, 2016
Alyssa M
Continue Reading

→