Richard Kane is considered the Popes favorite when it comes to transportation. In was just in 2008 that Pope Benedict XVI visited the United States, including Washington, D.C., and New York City. Kane, the president and CEO of D.C.-based International Limousine Service Inc., handled papal transportation for the D.C. leg of the trip.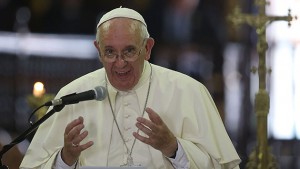 Now as Washington D.C. prepares for the arrival of yet another high-profile visit from the pontifex, Pope Francis, so doesn't our favorite chauffer Mr. Kane. Kane is in charge of moving the pope's crew not just in D.C., but Philadelphia and New York as well. This decision was made off the great job that he did last time compared to the other stops that Pope Benedict XVI did.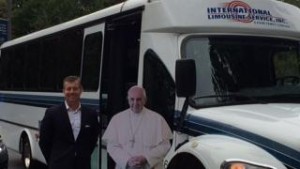 The Pope will be driven in his protective car and will at times be part of motorcades assembled by Kane and his company. He will be responsible for transporting up to 900 people across three cities, dozens of venues and using a variety of vehicles.
Kane will definitely have his work cut out for him, but we all have faith that he can pull this one off.