An anniversary is a special time, one that you don't want to be forgotten or go unrecognized. When you think about what type of a limo can I use for an anniversary? The first thought is usually, something special. When limousines in Connecticut work for your anniversary, it is a day that will be ensured unforgettable! Not only down to the limo, but for pricing and timing. Reaching out and speaking to one of our highly qualified customer service agents at 203-344-0066, so you can better price out your limo and get the vibe of who you are working with.

Fun Times When Choosing What Type Of A Limo Can I Use For An Anniversary?
It comes that time, when you know you have been with you partner for quite some time and celebrating a long commitment is something to be cherished. Why not make it unforgettable? The whole idea of staying together for the long haul has changed in this generation, so Limousines Of Connecticut is happy to provide anniversary limos for your couples of all kinds, special day! Or if you are the son or daughter of the anniversary love birds, you can opt for a limo ct for your parents and maybe even surprise your dad so he gets on the good side of your mom!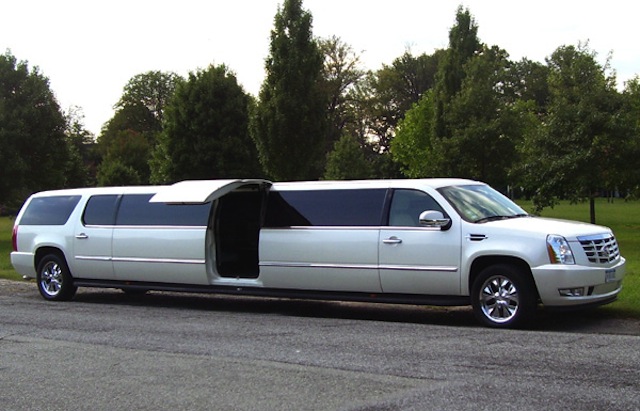 Help Me Choose the Right CT Anniversary Limousine
The options are abundant! You can always go for a favorite, like this one above, a Connecticut luxury Cadillac Escalade super stretch limousine. You and your partner can enjoy it all of it or if the anniversary celebration is being accompanied by more people – the Cadillac Escalade is the perfect option. You can also try the very revered Chrysler 300 limousine throughout Connecticut and the surrounding states. There is something of opulence and stunning grace with this limo that people can not resist!
Call over to a representative at Limousines Of Connecticut at 203-344-0066 and talk to them about your anniversary or the surprise you plan to give to your amazing parents or friends!