There is no reason why you shouldn't be celebrating your anniversary in style. Nothing will show the person you love and care about that you mean the world to them after all these years more than a Connecticut limousine service on your anniversary.
It doesn't matter what your plans are, a Connecticut limousine service can accommodate you and all your plans for the evening.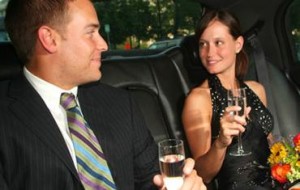 First stop, a showing of their favorite play downtown. If your destination is only twenty minutes away, schedule Limousines of Connecticut to pick both of you up anywhere from thirty to forty minutes ahead of time to ensure that you won't be miss the opening act.
After that, you will want to enjoy dinner and drinks as there favorite restaurant or bar.  CT limousine service will bring you from the opera house to the restaurant so you don't miss your reservation, as well as avoiding any complications like parking or attempting to hail a cab. After dinner, drinks are an excellent touch, allowing you and your loved one to reminisce on your time spent together, while marveling at what lies ahead.
Finally, limousines of Connecticut will take you home safely at the end of a very special evening. Your loved one will thank you, and you will feel great knowing you made such a special day that more special.