For those living, visiting, or traveling around Connecticut, chances are you may have traveled in and out of JFK Int'l Airport in New York City. It's one of the busiest and popular restaurants around the country and is conveniently within only an hour or two of most of the major cities in the tri-state area.
When you're traveling to and from JFK airport, you certainly have plenty of options to think about using to get there, but none of them seem to be as reliable and accommodating as using professional CT airport transportation. Hailing down a cab may be quick and convenient, but they're often unreliable, dirty, and the price can sometimes start to add up sitting in traffic, or traveling a significant distance. Shuttles aren't bad to help with the cost, but they also require you typically to meet up at a pre-determined time and place that may not always be convenient with your travel plans.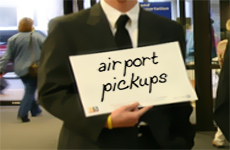 When you book transportation with limousines in CT to and from JFK Airport, you'll be able to specify the exact time, location, and other key factors to your travel plans including multiple pick-ups, stops, or wait time that you may need. When you travel with other forms of transportation, you may not always have the luxury of being able to specify your needs and have them met at pretty affordable pricing!
Instead of having to drive yourself the hour or two back and forth from JFK, especially after a long flight, give yourself the ability to jump in the back of a luxury CT limousine service for as much reliability and ease as possible when you're traveling around the tri-state area.