With smart phones taking over the masses, not to mention being extremely easy to use, why not use them to make traveling easier. Bradley International Airport in Connecticut has finally chosen to offer a cell phone lot. Though they are a few years behind, the airport is now making airport transportation services much easier. The hectic times for travel at Bradley International Airport are at to a close. The cell phone lot works out conveniently for both travelers and their drivers.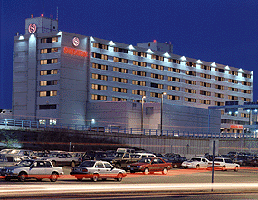 Bradley Airport's new cell phone lot
The cell phone lot is about a three minute to the airport arrival section. It is situated at the Light Lane and is parallel to Route 75, making it extremely convenient for CT limousine and airport services to pick you up once you land, and even more helpful for car owners and drivers to save on gas. Usually you would have to circle around a couple of times before you pick up your person and now you don't have to.
CT airport and limousine services can pick you up quicker

The secure and nicely lit lot includes a coded sign that lets travelers who have smart phones hook up to Bradley's flight arrival facts. Connecticut limousine and airport transportation service parks in the lot, the passenger then calls the driver and then the driver comes to pick up the passenger safe and sound. It took years for Bradley to be up to par, due to Department of Transportation, but now under the new CT Airport Authority rule the cell phone lot went up immediately. CT airport transportation pick-ups and deliveries of fliers or congestion in the arrival section will be no more.