Traveling with pets can be a little hectic when the traveler realizes the newly introduced procedures which accompany transporting pets via an airplane.  From the multiple forms that require to be signed and certified, to the recent health checks (no more than 10 days old) on the pet and needless to say actually transporting the pets from their home and to the airport. For cases such as that, Limousines Of Connecticut has a fleet which can safely transport your pets from Connecticut to any tri-state airport.
Not many airlines accept pets for transportation due to various regulations but to help you through your search of which airlines allow pet transportation in their cargo area, here's a list:
There are also more requirements by the various airlines.  We've tried to weed through them all and bring you a list of the ones we thought you should know about and ofcourse keep in mind:
All pets must be shipped in a USDA or IATA approved pet kennel
Some stub nosed dogs are not allowed on some airlines (boxers, mastiffs or pugs)
A recent health certificate not older than 10 days is required by most airlines
Rabies vaccination record is a must-have and needs to be among the pet's paperwork
Pets will be denied travel if temperatures are expected to go below 45 degrees or over 85 degrees Fahrenheit
Some airlines such as Continental offer the PetPass program which allows the owners to receive travel miles when pets are shipped via cargo!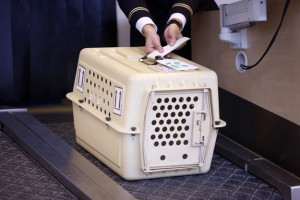 Please check your airline's pet transportation department before assuming any of the above is correct.  Most airline companies have their own regulations when it comes down to transporting pets.  They realize pets can be as important as children and do go pretty far in trying to take care of your pets during travel.
To take the burden off of getting your pets to their detonations, many companies out there specialize in this process and can streamline the entire procedure from start to finish for a not so hefty price.  They can handle taking care of the pet from the point they leave your residence all the way to your intended destination.  Our services are geared towards individuals that would like to handle their own paperwork but would like a company to take care of the ground transportation.