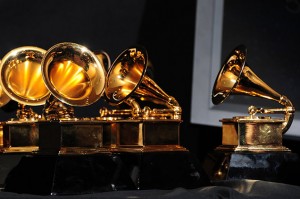 The Grammy's is the time of year where the hard working artists get their recognition for all of the time and effort that they put into their talent. Though everyone will continue to have their own opinion of who deserves what award, the fact of the matter is everyone will not always be happy. Of course this three-hour recognition show would not be complete with a little drama mixed in.
Drama Stirs at the Grammys!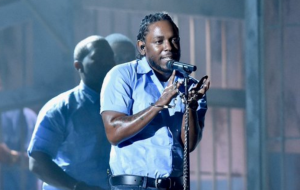 Reports show that Rihanna and a surprise star Lauren Hill were listed as performances but backed out at the last minute. Luckily Kendrick Lamar was there to keep the fans entertained with his three act performance despite not being able to take home the Album of the Year Award. He performed to Blacker the Berry" and "Alright," an anthem for the Black Lives Matter movement.
Later on in the night, Bonnie Raitt, Chris Stapleton and Gary Clark Jr. paid tribute to BB King with a spot-on performance of "The Thrill Is Gone" and Tori Kelly and James Bay had us dreaming of future collaborations with their mashup of "Hollow" and "Let It Go." You know it was a rough night when singer Adele, with an almost perfect track record, struggles to perform due to technical and/or vocal issues.
The Show Must Go On!
And of course lets not forget the ongoing feud between Taylor Swift and Kanye West which Swift addressed during her acceptance of the Album of the Year by stating:
"I want to say to all the young women out there—there are going to be people along the way who are going to try to undercut your success or take credit for your accomplishments or your fame,"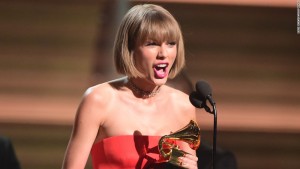 Swift noted as her voice sounded shaky and strained. "But if you just focus on the work and you don't let those people sidetrack you, someday when you get where you're going, you'll look around and you will know that it was you and the people who love you who put you there. And that will be greatest feeling in the world." This was reported to be brought on by the rappers previously released song where he directed lyrics to singer Taylor Swift by saying he was the one that made her famous.
And The Winners Are……..
Enough with the drama! Lets recap all of the well deserving winners of the night!
And this is just to name a few. From Limousines of Connecticut we want to say good job to those winners and keep working hard to the nominees!