When your stuck in the car for hours with people you tend to get to know them very well. This was the case with Howard Stern and his driver Ronnie Mund. Mund is a Queens native that began driving for Stern way back in 1986 when he was hired to take Stern to Connecticut for a meeting.
One Ride Turns into Fame
Something that was a one-time gig turned into a lasting friendship. Mund was then hired as his personal driver and from time to time his on-air personality. Now the 66 ear old vulgar Mund has fans of his own on the air. At the end of 2015, Mund signed a five-year deal with SiriusXM Satellite Radio.
Mund Goes From Driver To Fame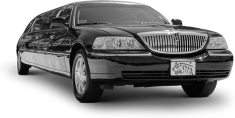 Mund is uncensored and truly speaks his mind on air and off. This is of course what stood out to Stern and got him the shot of a lifetime. Mund and Stern have a different type of boss, employee relationship which Mund says he treasures. According to Mund, Stern is just like a regular guy and opens his own door when we go from place to place. But even with this great workmanship, Mund still knows who the boss is. And if he didn't, he remembered when Stern smashed him on air for being drunk and disorderly at a friends wedding.