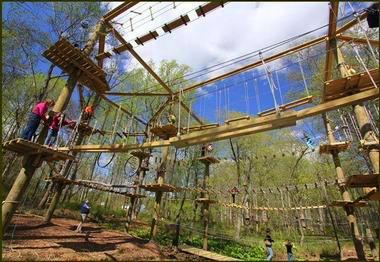 As the snow starts to melt and the air outside gets warmer, everyone is looking forward to warm sunny days enjoying the outdoors. Spend time enjoying everything that mother nature has to offer is a luxurious limousine in Bridgeport. Bridgeport has many well know locations that are perfect for a day of relaxation that everyone will look forward to. You don't have to go far to find all the beauty that is offered by the beautiful city of Bridgeport.
Embrace Mother Nature with Limousines of Connecticut
With so many choices in Bridgeport, trying to plan your day can be rather overwhelming. Don't let the variety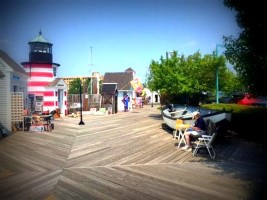 discourage you from planning an amazing day. We here at Limousines of Connecticut have taken all the legwork out of planning your day by doing our research and coming up with a list comprised with only the best outdoor spots guaranteed to make mother nature shine more than she already does.
Adventure Park at Discovery Museum

–  With something for the entire family to do, this particular outdoor adventure is sure to please everyone!

Seaside Park

– This location has a little of everything for everyone to have some fun. Don't miss out on a great time!

Captain's Cove Boardwalk

– Enjoy grabbing a bite to eat while taking in the views and doing a bit of shopping around the boardwalk.
Tour The Town In A Limousine Of Bridgeport!
Don't let beautiful mother nature get away from you this year. Enjoy the sun and breathe in the fresh air. Let Limousines of Connecticut take you away to places where life is just a little more simply. So let's start planning your little getaway today! Give us a call, send us an email and or visit our website today and let us know you are ready to see the natural side of Bridgeport! Want to know how to reserve your Bridgeport limousine? Just choose one of these simple steps to be on your way to an exciting evening.