If you've got upcoming plans where you may be traveling with a large group, thinking about how to get everyone to one place can be overwhelming. Figuring out how to split up into vehicles, making sure the vehicles stick together, trying to find parking nearby each other, etc. It can be really frustrating to travel with a big group, unless you consider of the benefits of booking a professional transportation service in CT.
Larger groups including families, school groups, church groups, and more can schedule for arrangements in different vehicle options including large SUVs, passenger vans, as well as party bus and limousine options. Whether you need service to a local airport, cruise port, or you're just going out for the night, you should consider adding on a service with Connecticut limousine transportation.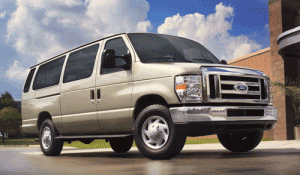 If you're trying to celebrate a special occasion like a wedding, birthday, anniversary, graduation, or many others, some of the available options are ideal to making sure you have as good of a time as possible! Making sure everyone's able to ride together is one of the most convenient benefits of booking with luxury transportation in Connecticut. The back of all luxury limousine services provide you benefits like privacy dividers, fully tinted windows, and bars stocked with glasses, ice, and beverage options depending on the occasion.
Find plenty of great reasons to think about traveling with a large group around town with a limousine service in CT.