There are a variety of different services available for corporate business transportation around Connecticut. Whether you're throwing an office party at a local casino or accommodating out-of-town clients here for business for the weekend, there are many ways to ensure everyone has an enjoyable time.
Business meetings in the city can be traveled to much more quickly and efficiently with luxury CT limousine transportation available in a variety of vehicles including town cars, SUVs, vans, and limousines. Plan a lunch meeting or get a worker to and from an important meeting with a client with a professional and reliable CT limousine service.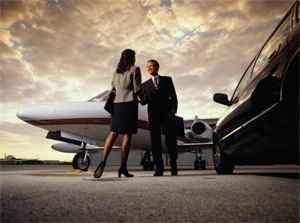 Not just for important business meetings, but also for informal enjoyable company outings. Oftentimes arrangements will be made at nearby ballgames for a sporting event or local restaurants for a holiday company dinner. Treat your workers to the highest level of luxury for these type of events and really give them an opportunity to let loose and be themselves–giving everyone a chance to bond as a company and grow closer.
Corporate travel in Connecticut is available for a variety of different services whether you need one-way, round trip, point-to-point or hourly services. Ideal for a variety of different services including the very popular airport transportation in Connecticut which is available for service 24 hours a day to nearby airports including JFK, LGA, EWR, BDL, and HPN. Whatever your request may be, find an affordable, reliable service to get you where you need to go around the tri-state area for corporate services.