If you're planning an upcoming wedding, it can be an overwhelming process. One of the most important things to consider is transportation for wedding, whether you're looking for a luxury ride for the bride and groom, a reliable service for parents or in-laws, or for transportation for guests to and from venues. Check out all available options in Connecticut if you're looking for transportation for wedding.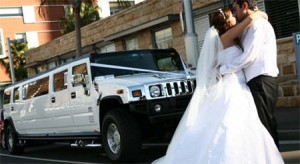 There are many great options available for wedding transportation including a fleet of vans, town cars, SUVs, party bus, and a variety of limousine options. Book transportation for wedding based on your plans, with hourly packages available starting at a 3-hour minimum with the wedding package. For the bride and groom, there are a variety of different options whether you want one limousine to transport back and forth, or you'd prefer booking multiple limousines to service both the bride and groom simultaneously.
Wedding packages in any of the luxury limousine transportation for wedding include tuxedo driver, red carpet roll-out, VIP area for the bride and groom, and a bottle of champagne for the celebration! Bars will come prepped with ice, glasses, water, and soda for convenience. Choose the option that would work best for your plans depending on size, color, and style.
For additional transportation, people often like to reserve a town car, van, or SUV to transport friends, family, and anyone else needing reliable professional transportation, especially late at night after a celebratory reception! Make sure everyone has the time of their life and is offered transportation for wedding in any of the available vehicle options offered!