Residents and travelers of the Connecticut area, there are several major metropolitan airports around the tri-state area you may be scheduling an upcoming flight in and out of. There are a variety of options to make it back and forth from the airport, but one of the most reliable ways is by going with professional limo airport transportation around Connecticut and parts of the tri-state area.
There are plenty of different ways to get to many of the airports around, including JFK, LGA, EWR, BDL, and HPN. You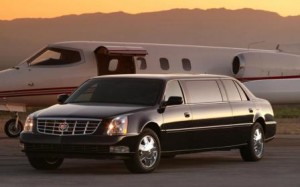 can choose to drive yourself and deal with the often confusing roads, traffic, construction, paying for the gas, tolls, and parking fees, and waiting in the parking lot for an unreliable shuttle to get you to your terminal. Or consider taking a shared ride service like a shuttle that requires you to leave your car unattended in a lot for a week, meeting at a time not always accommodating to your flight plans, and filled with strangers for an hour or two ride.
Choosing to go with luxury limo airport transportation helps you avoid and of these uncomfortable and unaccommodating situations by giving you a wide variety of vehicle options to choose from and allowing you to cater a pick-up reservation specifically to your plans. Arrange for a vehicle at any type of location, including private residences, at a time that works best for your scheduled flight. Travel arrangements with  limo airport transportation with a professional car service makes travel so much simpler!
One of the most requested vehicles for transportation around the tri-state area is with CT airport town car service because of it's style, luxury, and affordability for any type of traveler. Great for business professionals, small families, couples, solo passengers, and anyone looking for the most affordable professional limo airport transportation in CT!