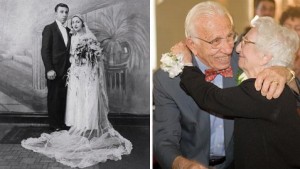 With the divorce rate being between 40%-50%, a long lasting marriage seems slim to none! Kids in this day and finds it normal to be involved in a co-parent relationship. In my grandmothers time, divorce was not as common and was frowned upon by others. Ever wonder where things have changed? Well we sure could take some advice from these 2 OG's who have a whopping 83 years of marriage under their belt!
Meet The Couple That Lasted All 83 Years of Marriage!
This Connecticut based couple, John Betar, 104, and Ann Betar, 100 eloped on Nov. 25, 1932! Back when Ann was just 17 and John was 21, Ann went against her fathers wishes to marry a man she didn't care for that was 20 years older than her, to marry the love of her life.
John and Ann raised their kids in Bridgeport where John ran a local grocery store.
Taking Advice From The Pros!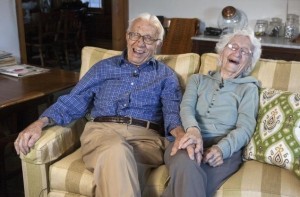 When John was asked for advice on how they managed to stay together for so long, his response is truly one that should be remembered! "Get along. Compromise. Live within your means and be content. And let your wife be the boss," John said. And for Ann's input, "If you're going to marry somebody and think you can change them you're crazy. You can't. Don't think you can … And try not to let your desires get in the way."
Well said if I do say so myself! The couple now resides in Fairfield, Connecticut and has 5 children, 14 grandchildren and 16 great-grandchildren! What a great relationship we have to look up to!