For those around Connecticut and traveling to one of the nearby airports in the area, consider airport limousine services for transportation between your flight and location around CT. Professional airport limousine services are one of the most reliable travel forms of travel for flights to nearby airports because of the reliability, ease, and comfort from start to finish!
Be sure to consider all available options for CT airport limousine services depending on your travel plans. With many vehicle options available, 24 hour services, and reservations that can be molded to fit your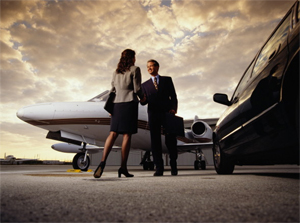 specific travel needs, there are many great reasons to book transportation with airport limousine services.
Instead of meeting at a predetermined time and location not convenient to your plans, fighting the traffic and confusing roads, or paying excessive prices for gas, tolls, and parking fees…pick airport limousine services that will be sure all of your needs are met as much as possible. From different airport pick-ups available depending on your travel needs to providing child's seats for any small travelers.
Airport limousine services are extremely popular with business travelers, solo passengers, couples, small families, or anyone looking for one of the most efficient and affordable CT airport limousine services around. Consider plenty of different vehicle options including the executive town car, CT executive SUV, passenger van, and stretch limousine options.
No matter what your flight plans look like…red-eye, one-way, or round trip, airport limousine services are available to provide the highest level service possible with airport transportation in CT.