Presidential Limo

Limousines of Connecticut is proud of our service and fleet. We have catered to important events, business related travel, airport service and special occasions, such as weddings. Our transportation services have been used all over Connecticut, New York, New Jersey, Westchester and even Boston. Chauffeured and reliable transportation services can be required and needed for any occasion. President Obama presidential limousine has been petitioned to carry the "Taxation Without Representation" license plate on his limo and has yet to do so.
How They Feel About the License Plate 
Recently, the advocacy group D.C. Vote has started a petition on the White House's website, voting on the fact the president should plate his limousine with the all too famous license plate logo "Taxation Without Representation." The D.C. Vote thinks it is about time the president wears the plate proudly on his luxury limousine transportation service ride. They continue to point out that Clinton did it, however not Bush and think it is the right time seeing it is his second term in office.
CT Limousine and Care Services Want Passenger Safety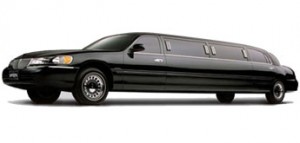 Washingtonians and D.C. Vote feel very strongly about this petition and the symbolism behind the license plate. They believe it raises awareness and now that 25,000 people have signed the petition they have to wait 30 days to get a response from the presidential team and the president himself. Whether or not President Obama say yes to the petition or no, it doesn't negate his legislative efforts or the strength in number of people who vote. Simply just an overall a symbolic attraction and perhaps increase voter autonomy is what D.C. Vote is looking for. Limousines of Connecticut cares about the reliable transportation service for the president and his family. Limousines and car services have been used for many events and passenger safety is of utmost importance.