The people in this world have gone a little crazy and Limousines of Connecticut enforces strong protection and safety for their passengers. Limos can be of high value and of great appeal to those who can't obtain them. A Saratoga Springs native felt just that way when tried to steal one. Making the passengers act in a way to save their lives.
Limousine gets stolen but passenger fight or fleet mode kicked in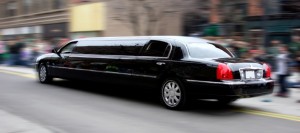 Tyler S. Belleck, who's mom was a school board members and father was a chairman, was arrested for trying to steal a limousine from the Saratoga Springs Casino and Raceway this past Sunday. Belleck was already being patrolled from a past DWI arrest. His car had an interlocking breathe device installed and he was trying to detach it from his vehicle. However, when that didn't work he decided to take measures into his own hands and steal the limousine that had passengers in it from a night out. One of the woman passengers jumped into survival mode and while Belleck was trying to drive it, she put the limo out of drive and Belleck took off running. He was then caught and arrested by officials. If you are going to have a night out make sure you do your research and have reliable limousine transportation services to transport you and your party safely.
Limousines of Connecticut wants passengers to be safe 
According to Belleck's history he also had developed soda bombs that were thrown on a front porch at a school, causing one of the victims to be in a concussion and suffer from hearing damage. Violence is a constant and unrelenting issue for the world. Before you do anything it is always important to be aware and to do your research. If you are traveling it is crucial to find safe and convenient limo and car transportation services. Limousines of Connecticut has taken pride in our customer safety and satisfaction, offering safe vehicles and reliable licensed limousine drivers. Your safety is in our hands and we will provide you with nothing but the best.