Fairfield Limousine Services provides you with access to a full range of luxurious vehicles. You may need to book a Fairfield limo rental for prom, for your wedding day, for a big night out on the town or any number of special events. We offer many different vehicles in your own style, it doesn't matter because we have all sort of cars designed just for you.

Limousine Service in Fairfield for Scheduled Pickups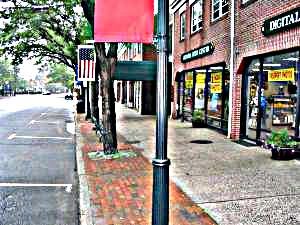 CT car or limousine service can also be scheduled for other events. If you need to travel to or from the airport or if you need to pick an important client or special house guest up from the airport then traveling in a Fairfield limousine is the way to go. When you feel like you want to feel extra special for the day, why not choose Fairfield limousine service just for the day.
For A Quick Quote, Please Check Out
Our Limo Quote Page Or Call us @ 203-344-0066
If you're looking for things to do around town, the Country Club of Fairfield is a private country club featuring dining, golfing, and pool. Great for spending a day with the kids in the sun relaxing by the clean, refreshing pool area. Or consider a day out with your buddies, son, co-workers, or business associate on the golf course. If you've got a big group that you're trying to get all into one car, Fairfield Limo Service is a great way to pile everyone in to one vehicle. Or for those that may be indulging in some beverages by the pool, on the course, or in the dining area, give yourself a reliable way to get to and from with a professional car service.

Make Your Fairfield Wedding Fabulous
Everybody wants nothing but perfection when it comes to their grand wedding day. Make sure you choose the wedding transportation company that can provide that for you. Having trouble finding the perfect wedding venue? As a bride, this day is something that was dreamed of since a little girl. the picture perfect wedding is just a step away. Whether your wedding is a country theme or urban theme, these venues have what it takes to complete the wedding vision that you admired!

Transportation with Fairfield Limos to Nearby Locations
You can also swing by Fin Japanese Restaurant which hopes to seduce you with Japanese contemporary food, approachable wines and a fun, cozy restaurant. You're welcome to dine for lunch, dinner and everything in between – even brunch on Sundays. Come eat alone, with a friend, or with your whole family.  A nice and enjoyable place to come drink, or eat your favorite Bohemian foods in town. A great way to get to this restaurant is by using Fairfield car service.
Transportation with Fairfield limo service is great for a variety of different needs, whether it's getting around town to nearby venues, or traveling a distance to nearby airports, cruise ports, or major cities. Our dependability is beyond to best around and hard to compare. We strive to provide the best!
Time to reserve your Fairfield Limo?
There are many ways to accomplish this task that make it very easy and simple for you reserve your car service. Just select the option that is best for you.