The world we live in is a fast paced, never sleeping, on the go all the time, world. A lot of the time it feels as if there is just not enough hours in the day to accomplish everything on your "to do" list for the day. When the issue of completing tasks is concerned, we have to overlook something else on our task list and unfortunately, that tends to be sleep.
Why do we need sleep anyways…….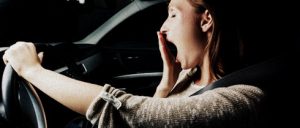 Most of the human race zips around as if they are superman trying to save the world. We all know that superman doesn't need sleep and he does just fine without it! Well, I'm sorry to break it to you but our body's are not made like the great ol' superman. For our body to work properly, the average person needs about 7-8 hours of sleep a day. Sleep is definitely a necessity, not a luxury. Here are some signs that you may not be getting an adequate amount of sleep:
Rely on the snooze button
Find it tough getting out of bed in the morning
Get sleepy in meetings, lectures, or warm rooms
Get drowsy after heavy meals or when driving
Fall asleep while watching TV or relaxing in the evening
Feel the need to sleep in on weekends
Fall asleep within five minutes of going to bed
Need an alarm clock in order to wake up on time
Have low energy in the afternoon
Must take a nap to get through the day
Consequences of lost sleep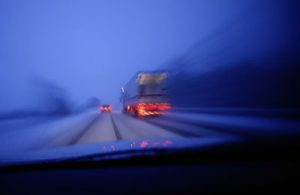 There are consequences with every negative action, so there is not alarm that there can also be consequences when you drive while tired. Drowsy driving is a very common and neglicted problem in America today. A report released Monday from the state safety advocates shows that drowsy driving is the cause of thousands of deaths each year in crashes that cost more than $100 billion. Drunk and distracted driving such as texting while driving has taken the spot light but drowsy driving is something we must shed light on. From 2009 through 2013, 72,000 crashes were caused by sleepy drivers. The effects of sleepy driving are similar to those of drunk driving. A driver awake for 18 hours will perform comparably to someone with a 0.05% blood-alcohol content, the report said. After being awake 21 hours, the driver mimics a 0.08% alcohol level, which is the definition for drunken driving in all states. Some well known cases include a case in June 2014  where a collision on the New Jersey Turnpike severely injured well known comedian Tracy Morgan and killed his friend James McNair. This was caused by a fatigued truck driver that rear ended Morgan;s limo, the National Transportation Safety Board ruled.
Another prominent case involved a World Wide Travel bus crash on March 12, 2011, on Interstate 95 in the direction of New York City from the Mohegan Sun Casino in Connecticut. The NTSB said the crash, which killed 15 passengers and injured 17, was caused by driver fatigue and the time of crash: 5:38 a.m.
Don't be a victim of drowsy driving
Hiring a car service is far from just a luxury, it is safety. Being at the airport all day is definitely enough to make a person fatigued and ready to hit the sheets. Don't be that person that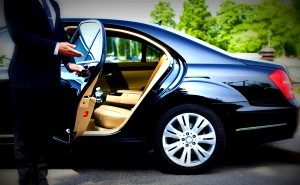 wants to be superman and think you can pull through the sleepiness to drive on a busy highway all the home. Count on the company that has always been there for you no matter what. Reserve your car service many different ways. Choose from one of the following reservation options below to secure your car service.