With the upcoming prom season, many kids are struggling to figure out how to save up the money for the perfect prom! There are many different ways to cut corners, including eating at home instead of out at a restaurant, or renting a tuxedo instead of actually buying one. One of the important factors to consider on the day of your prom, including luxury prom transportation available around Connecticut and parts of the tri-state area.
There are several ways to save during prom season on your luxury limousine prom transportation and there are plenty of things to consider…one of the most important being how many passengers you're going to have! Typically, the more friends you can pile into one mode of luxury prom transportation in CT, the cheaper it will be for everyone! Split the cost with your friends and you'll all be able to enjoy the luxury and fun of reliable CT prom transportation at a more affordable cost!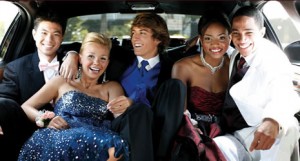 Also depending on the type of limousine you choose to select for service, you're going to find more affordable rides in the standard limousine options, where the exotic and exclusive options are priced slightly higher, but still very affordable for Connecticut prom limousine service. These rides are great for providing transportation for as many passengers as possible at the highest class standard possible for luxury transportation in Connecticut.
Find the perfect limousine in Connecticut limousine for your prom and enjoy the luxury, entertainment, and elegance of a variety of Connecticut limousine options for prom, including several town cars, SUVs, vans, stretch, exotic, and luxury limousines available for your prom night services to make everything as special as possible!