Taking a note from one of the biggest metropolitans in the nation, limousine services in Connecticut make every attempt to try to stay up with the growing trend of technology and the needs of their clients. Soon, the new age of taxis in NYC will be equipped with mobile charging stations for convenience and ease of their passengers that might have work to do, phones to charge, or gadgets they need plugged in.
This really is a great idea with the technology era upon us with most travelers having laptops, cell phones, music players, and netbooks readily at their fingertips. Connecticut limo services makes note of the growing trends in the transportation service industry and makes every attempt to try to remain a top competitor to the other forms of transportation in CT and around the area.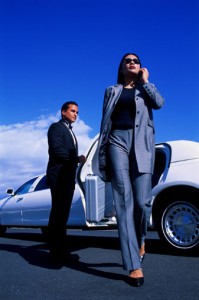 With adjustments to service over the years, limousine services in Connecticut has joined the technology age, providing immediate e-mails for all reservations, cancellations, and payments made. CT limousine services require electronic signatures on all reservations. Reservation and quote requests for limousines in CT can be made quickly and easy over the internet, whether it be through e-mail, a quick quote form, or through or reservation system.
Changes to all vehicles have been made recently to be more accommodating, entertaining, and fun for clients. All vehicle options offered by Connecticut limos are equipped with a GPS navigation system so that drivers have all the necessary tools to get you to and from your destination as efficiently as possible. Several of the stretch limousine options include flat screen televisions and DVD player, as does the Connecticut Executive SUV with it's rear DVD player great for keeping kids entertained during the drive!
If you're out for a night on the town with limousine services in Connecticut, several of the stretch limousine options have hook-ups for Ipods/Iphones so that you're able to control the music and set the perfect mood for the occasion! Enjoy the luxury benefits of a CT limousine service that is making every attempt to grow with the most important demands of their clients.