It's about that time to go and have a great steak dinner. A very large percentage of the population enjoys a great steak dinner and the city of Hartford is one of the more well-known locations for a superb steak meal. Limousines of Connecticut knows how many people would love to be taken to a great dinner while sitting and relaxing in a beautiful limousine of Hartford. Don't be stuck in traffic while killing your mood. Enjoy your ride and call Limousines of Connecticut.
Limousines and Steaks in Hartford
Here at Limousines of Connecticut, we encourage you to explore new horizons and take a trip outside of the box. We have constructed a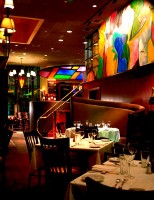 list of places that will both satisfy your craving for a delicious steak meal and give you a new fresh venue for your next meal.  Take a look at our list, see for yourself and choose the destination that fits you.
Max Downtown

– This spot draws the more sophisticated crowd and is a great choice for a lovely evening with top quality steaks and a great venue.

The Capital Grille

– This upscale grill is one perfect for any night on the town with friends or a loved one.

Fleming's Prime Steakhouse and Wine Bar

– Enjoy a good surf and turf at this fine establishment. Don't wait any longer!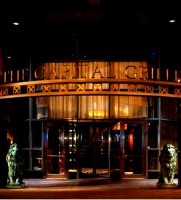 Reserve Your Limo in Hartford Today
Limousines of Connecticut works hard to make your trips the best it can be. We provide great transportation at affordable prices. Don't wait another day to reserve your Hartford Limousine.  Give us a call, send us an email or visit our website today and reserve your limousine today! Choose from one of the follow reservation options below to be on your way to a great night out!