We all know that going on that trip to the airport can be a hectic time. I mean after all, if something in your life is ever going to go wrong, it usually chooses this time to happen. It can even feel like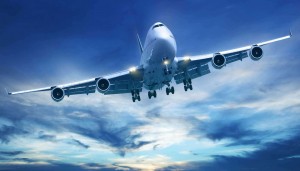 you're running a marathon race jumping hurtle after hurtle trying to get to your flight before you see it sailing through the sky without you on it.
Don't you wish during tough times like this you could phone a friend for all of the right answers on what to do next? Well we are your friends that are calling in to give you all of the answers to make your hectic airport trip turn around. Make sure the next trip that doesn't go as planned, you mention in a calm manner some of these rather unofficial rules that most airlines put into place.
Flat Tire Rule
This rule gives check-in agents some flexibility to accommodate passengers for being late due to unforeseen incidents. Though the rule is known as the "flat tire" rule, the reason for being tardy doesn't have to be due to a flat tire. There could be more than usual traffic on the road, an accident holding up traffic or any other reason causing you to miss your flight. There is no documentation needed to prove this.
This is of course an unofficial rule so it is always safe to contact the airline when you foresee that you might miss your flight. It is said that Southwest requires a notification phone call at lease 10 minutes before departure.
Trip In Vain Rule
This rule is more on the hands of the airline. If for some reason the airline fails to get you where you were headed due to fault of their own, then the passenger is entitled to either a refund, credit, change or compensation.
Here is an example:
A passenger is flying to Baltimore, Maryland to make a meeting and due to some airline failure the airline was unable to get the passenger to the destination in time for his meeting. There is now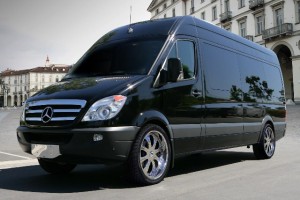 no reason for the passenger to go on this trip because he has now missed his meeting. This rule will now take into effect and the passenger is entitled to either a refund, credit, change or compensation.
The Most Direct Routing Rule
If the airline has some sort of issue — especially if it's a mechanical issue — and the airline decides to reroute a passenger through a series of hubs, each traveler is entitled to ask the airport for the most direct routing.
Many gate agents will not volunteer this information but mobile apps like WorldMate orTripIt will provide all possible routes between point A and point B.
Reserve your Connecticut Car Now To Be To Your Flight On Time!
Make sure you reserve your car in order to be at the airport on time! Our friendly chauffeurs know the best routes to take when traffic has you in a bind! Be prepared for your upcoming trip qith our many vehicles to accomidate your whole family. Choose from one of these reservation options below to be on your way to a stress free airport trip.