Connecticut To JFK, LGA, EWR, HPN, BDL, BOS Airport Service
March 31, 2012
admin
Curbside / Meet & Greet Services Available
Public & Private Airport Service
Competitive & Tailored Repeat Service Packages
For those traveling to and from nearby airports including JFK Airport, LaGuardia Airport, Newark Airport, Bradley Airport, Westchester Airport, Bradley Airport, Tweed New Haven, TF Green Airport, Teterboro or Boston Logan International, there are several luxury limousine options available for transportation anywhere around Connecticut and parts of the tri-state area. Airport transportation to JFK and other local airports is available 24 hours a day with an exclusive fleet of vehicles offered at affordable rates. CT Airport transportation is great for any type of passenger or group, whether you're traveling alone, with family, or in a large group looking for an affordable way everyone can travel together safely and reliably.
For A Quick Quote, Please Check Out Our Limo Quote Page Or Call us @ 203-344-0066
There are plenty of reasons to book a Connecticut Airport limo for transportation around the tri-state area. Making a reservation for luxury limousine services to CT gives you the chance to sit back and relax, especially if you're traveling late night, early morning, or exhausted after a long flight. With 24 hour services, you'll be guaranteed a well-rested, professional chauffeured limousine service to make sure you and all your passengers get home safely.
With many of the nation's busiest airports nearby, there are several different options available for service depending on your flight plans. Not just for transportation around CT, NY, and NJ, CT airport transportation is available for transportation to any of the following airports:
John F. Kennedy Int'l Airport (JFK)
LaGuardia Airport (LGA)
Newark/Liberty Int'l Airport (EWR)
Hartford/Bradley Int'l Airport (BDL)
White Plains/Westchester Airport (HPN)
Tweed-New Haven Airport (HVN)
Boston Logan Int'l Airport (BOS)
TF Green/Providence (PVD)
Teterboro Airport (TEB)
Hartford-Brainard Airport (HFD)
and many others!
For A Quick Quote, Please Check Out
Our Limo Quote Page Or Call us @ 203-344-0066
There are two different styles of Connecticut airport pick-ups that both have their benefits, it's all depending on the style of service you're looking for with your CT airport transportation. For all arrival flights, passengers have the option to choose either the standard Express Pick-Up or the option to add the Meet & Greet Service to your Connecticut limo services.
The Express Pick-Up is designed for quickness and efficiency, where the driver will pull up curb-side after a quick phone call as you're exiting the terminal. The Meet & Greet Service is an upgraded option that ensures you'll have a chauffeured driver inside the terminal with a name plate to easily identify passengers and assist them with the luggage out to the awaiting CT limo transportation. The Meet & Greet Service is ideal for first time travelers, those new to the country, elderly passengers, passengers with handicaps, or small children traveling alone.
For A Quick Quote, Please Check Out
Our Limo Quote Page Or Call us @ 203-344-0066
There are plenty of different options available for Connecticut Airport Service including the following:
Executive Town Car Sedan
Executive Lincoln Town Car Sedan
Room for Up to 4 Passengers
Space for 3 Medium Luggage & 1 Carry-on.
Black, Silver, and Grey 2009 or Newer Models
Full Leather Interior with Spacious Seating
Equipped With GPS Navigation System
Ideal w/ Business Travelers, Solo Passengers, & Families
Available For Express Pick-up and Meet & Greet Services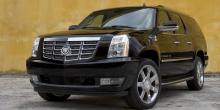 Executive Suburban SUV/Escalade
Luxury Chevrolet Suburban SUV
Black Exterior with Full Leather Interior
Room for Up to 6 Passengers
Space for 6 Medium Luggage & Carry-ons
Featuring a Rear DVD Player
Perfect for Large Luggage, Strollers or Sports Equipment
Equipped with GPS Navigation System
Available For Express Pick-Up and Meet & Greet Services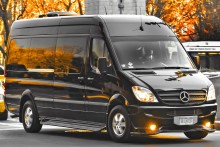 10 Passenger Luxury Passenger Van
Executive Passenger Van
Room for Up to 10 Passengers
Stores 10 Luggage & Carry-ons for 10 Passengers
Leather Bench Seating with Seat belts
Professional Chauffeured Driver
Equipped with GPS Navigation System
For School Trips, Church Groups, or Multiple Families
Available For Express Pick-Up and Meet & Greet Services

14 Passenger Executive Mercedes
Sprinter Van
Mercedes Sprinter Passenger Van
Room for 14 Passengers
Leather seating
Stores 14 Luggage & Carry-ons for 14 Passengers
Professional Chauffeured Driver
Equipped with GPS Navigation System
Great for Airport Service for Big Groups, Field Trips, or Multifamily Trips.
Available For Express Pick-Up and Meet & Greet Services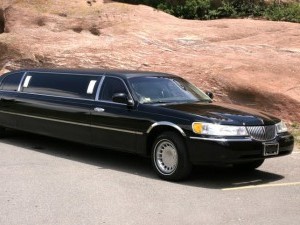 Connecticut
Stretch Limousine
Stretch Lincoln Sedan Limousine
Black 2009 and Newer Models
Room for Up to 8 Passengers
Suggested 5-6 Passengers With Luggage
Tinted Windows and Privacy Divider
Bar Area Prepped With Glasses, Ice, and Bottled Water
For Business Travel, Special Occasions & Luxury Service
Available For Express Pick-Up and Meet & Greet Services
✰LimoCT Web Rate Request✰

Testimonials

Diego Hurst

April 16, 2015Chris_P

We needed a vehicle that can hold 10 passengers to go to JFK yet couldn't find one that will hold our luggage as well.  We spoke with Alyssa from Limousines Of Connecticut which suggested we take a Chrysler 300 and an SUV for our luggage to the airport.  That was brilliant.  Not only View Full →

Diego Hurst
New Haven, CT

5.0

2015-04-16T19:44:52+00:00

Diego Hurst
New Haven, CT

April 16, 2015Chris_P

We needed a vehicle that can hold 10 passengers to go to JFK yet couldn't find one that will hold our luggage as well.  We spoke with Alyssa from Limousines Of Connecticut which suggested we take a Chrysler 300 and an SUV for our luggage to the airport.  That was brilliant.  Not only View Full →

http://www.limo-ct.com/testimonials/diego-hurst

Joanna L.

April 16, 2015Chris_P

I've shopped around Connecticut for a limousine provider to assist me with my wedding and didn't have to look any further after speaking with Katie. The experience and friendly service was comforting enough for me to stop shopping around.  I hired the Escalade Stretch and a white limo which both arrived on location View Full →

5.0

2015-04-16T19:48:51+00:00

April 16, 2015Chris_P

I've shopped around Connecticut for a limousine provider to assist me with my wedding and didn't have to look any further after speaking with Katie. The experience and friendly service was comforting enough for me to stop shopping around.  I hired the Escalade Stretch and a white limo which both arrived on location View Full →

http://www.limo-ct.com/testimonials/joanna-l

Natalie Pierce

May 5, 2015Chris_P

I used Limo Ct for my last 2 airport transportation trips and they showed up on time, provided me with a daily news paper and the trip was effortless.  Will continue to use and do recommend them.  Thank you and see you soon!

Natalie Pierce
Hartford, CT

5.0

2015-05-05T19:48:57+00:00

Natalie Pierce
Hartford, CT

May 5, 2015Chris_P

I used Limo Ct for my last 2 airport transportation trips and they showed up on time, provided me with a daily news paper and the trip was effortless.  Will continue to use and do recommend them.  Thank you and see you soon!

http://www.limo-ct.com/testimonials/natalie-pierce

Melissa V.

April 16, 2015Chris_P

I used the guys at Limousines Of Connecticut for my daughter's Sweet 15.  We asked them to provide us with an H2 Hummer limo to accommodate 18 passengers.  The vehicle arrived early and was immaculate.  It had all the features that were advertised and my daughter including all her friends had the time View Full →

5.0

2015-04-16T19:41:38+00:00

April 16, 2015Chris_P

I used the guys at Limousines Of Connecticut for my daughter's Sweet 15.  We asked them to provide us with an H2 Hummer limo to accommodate 18 passengers.  The vehicle arrived early and was immaculate.  It had all the features that were advertised and my daughter including all her friends had the time View Full →

http://www.limo-ct.com/testimonials/melissa-v