Limousines Of Connecticut
Limousines of Connecticut is a leading provider of executive and luxury Sedans, SUV's, Stretches & Super Stretches around the state of Connecticut and several areas of the tri-state. With a wide selection of such limousines, complimenting your transportation needs can be done easily.
Our luxury CT limousine fleet includes a variety of styles including our vehicles and packages offered.  Such services include one-way, round trip, point-to-point, and hourly services. Take advantage of affordable pricing on many different vehicle options including traditional town cars, executive SUVs, larger passenger vans, and an array of limousine options. With Limousines of Connecticut, you're provided with elegance, luxury, and reliability in any CT limousine option.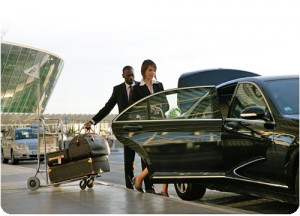 **Make Limousines CT Your Permanent Transportation Service By Calling 203-344-0066 TODAY!**
Featuring strictly private services, we do not offer any type of shared or shuttle services, as we pride ourselves in the professionalism of our private and executive services that we offer to our clients the highest form of comfort, ease, and affordability in travel when using our CT Limousine company.
Transportation Around The Tri-State Area is available around the entire state of Connecticut, whether you're in Groton, Greenwich, Woodstock, or Cornwall! There are several parts of surrounding states around the tri-state area that are also available for CT car service including parts of New York, New Jersey, Pennsylvania, Massachusetts, Rhode Island, and Vermont.
Local & Tri-State Airport Service
One of the most popular services requested with Limousines of Connecticut is for airport service to following airports around the tri-state area:
Newark/Liberty In'l Airport – EWR
LaGuardia Airport – LGA
John F Kennedy International – JFK
Hartford Bradley Int'l Airport – BDL
Westchester County/White Plains Airport – HPN
Boston Logan In'l Airport – BOS
Providence/TF Green Airport – PVD
And much more..
For A Quick Quote, Please Check Out
Our Limo Quote Page Or Call us @ 203-344-0066
Wedding Limousine Packages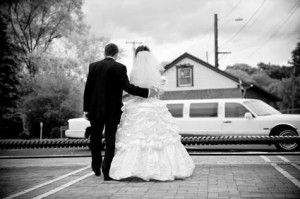 For those planning an upcoming wedding in Connecticut, it can be an extremely stressful time and Limousines of Connecticut is here to help take care of all of your wedding transportation services. Our large fleet of vehicles allows us to provide wedding limo services to large parties.
Corporate B2B Accounts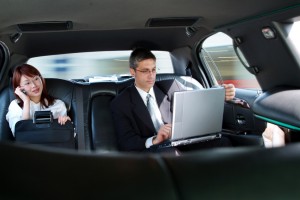 We excel in the executive services we provide to our corporate customers, offering our lowest possible rates, high priority reservations/requests, and last minute bookings and cancellations for those business executives requiring continual services. Corporate CT services are available for any type of business travel from meetings to conferences to corporate events and airport travel. Connecticut corporate limousines are available for transportation 24 hours a day in some of the most elite vehicle options around. Our services are a step above the rest with our customer satisfaction, especially when it comes to corporate services with some of our highest priority clients!
**Make Limousines Of Connecticut Your Permanent Transportation Service By Calling 203-344-0066 TODAY!**
Exotic & Luxury Connecticut Stretch Limousines
We pride our selves in offering some of the hottest limousines in the industry to compliment every occasion the client can think of.  From Chrysler 300 Stretches to H2/H3 Hummers, Cadillac Escalade 18 Passenger Limos, Party Buses with seating capacities of 25 passengers to much more.   Regardless of the vehicle, amount of passengers or the nature of the event, count on Limousines Of Connecticut service to handle your transportation.
Testimonials

Bob Hilton

It was my only daughters wedding this past September and my wife and me wanted everything to be perfect for her. She really loved the Cadillac Escalade Super Stretch Limo and at that point we knew! Limousines of Connecticut brought luxury and happiness to my daughter's day and that makes everything worth it. They were affordable and so kind, every single detail was taken care of by the Limo CT team. You guys are great, thank you for my daughter's special day and looking forward to recommending you and using again!

5.0

2013-06-07T07:18:06+00:00

A daughter's memorable wedding!

http://www.limo-ct.com/testimonials/bob-hilton

Rob Eldana

We used Limousines Of Connecticut for a surprise anniversary for my wife's 40th birthday.  Although it was a last minute decision, Katie was wonderful enough to get me the vehicle I had requested and made sure that it was there on time.   The driver Manny was excellent.  He was courteous and professional and went out of his way to accommodate our extra requests.  Definitely recommend these guys and they are on my speed dial list for any limo needs!

5.0

2015-04-16T19:34:26+00:00

We used Limousines Of Connecticut for a surprise anniversary for my wife's 40th birthday.  Although it was a last minute decision, Katie was wonderful enough to get me the vehicle I had requested and made sure that it was there on time.   The driver Manny was excellent.  He was courteous and professional and went out View Full →

http://www.limo-ct.com/testimonials/rob-eldana

Melissa V.

I used the guys at Limousines Of Connecticut for my daughter's Sweet 15.  We asked them to provide us with an H2 Hummer limo to accommodate 18 passengers.  The vehicle arrived early and was immaculate.  It had all the features that were advertised and my daughter including all her friends had the time of their lives.  Thank you Lori for all your assistance and I look forward to speaking with you again for my husband's birthday in September!

5.0

2015-04-16T19:41:38+00:00

I used the guys at Limousines Of Connecticut for my daughter's Sweet 15.  We asked them to provide us with an H2 Hummer limo to accommodate 18 passengers.  The vehicle arrived early and was immaculate.  It had all the features that were advertised and my daughter including all her friends had the time of their View Full →

http://www.limo-ct.com/testimonials/melissa-v

Diego Hurst

We needed a vehicle that can hold 10 passengers to go to JFK yet couldn't find one that will hold our luggage as well.  We spoke with Alyssa from Limousines Of Connecticut which suggested we take a Chrysler 300 and an SUV for our luggage to the airport.  That was brilliant.  Not only did we have a party at 6am in the morning going to the airport, but we got there comfortably and our luggage as well.  Great vehicles, awesome service and DEFINITELY recommended!

Diego Hurst
New Haven, CT

5.0

2015-04-16T19:44:52+00:00

Diego Hurst
New Haven, CT

We needed a vehicle that can hold 10 passengers to go to JFK yet couldn't find one that will hold our luggage as well.  We spoke with Alyssa from Limousines Of Connecticut which suggested we take a Chrysler 300 and an SUV for our luggage to the airport.  That was brilliant.  Not only did we View Full →

http://www.limo-ct.com/testimonials/diego-hurst

Joanna L.

I've shopped around Connecticut for a limousine provider to assist me with my wedding and didn't have to look any further after speaking with Katie. The experience and friendly service was comforting enough for me to stop shopping around.  I hired the Escalade Stretch and a white limo which both arrived on location at the time I requested.  All my guests were extremely satisfied with the service as well as myself and husband.  Thank you Katie for taking care of us and we recommend you and have recommended you to all of our friends and family!

5.0

2015-04-16T19:48:51+00:00

I've shopped around Connecticut for a limousine provider to assist me with my wedding and didn't have to look any further after speaking with Katie. The experience and friendly service was comforting enough for me to stop shopping around.  I hired the Escalade Stretch and a white limo which both arrived on location at the View Full →

http://www.limo-ct.com/testimonials/joanna-l